En CELSA Group™ cuidamos de nuestra gente

Las personas son la fuerza que impulsa nuestra compañía

En CELSA Group™ cuidamos
de nuestra gente

Las personas son
la fuerza que impulsa
nuestra compañía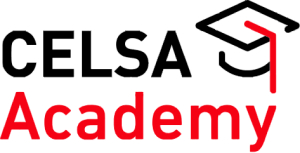 We develop the talent of our professionals
We believe in the potential and skills of our professionals:
because if they grow, we grow too.
This statement stems from our DNA and responds to our commitment to the training and development of people both professionally and personally.
Based on this premise, CELSA Academy, our corporate university, was created with the aim of promoting the development of talent, generating knowledge and aligning our professionals with the purpose of the family company.
At CELSA Group we focus our efforts on achieving excellence in our professionals. Therefore, we are committed to a personalized career plan tailored to the needs of each person.
Our 3 pillars of knowledge
1.1People & Organization
1.2Circularity
1.3Sustainability & Strategy
1.4Operations & Innovation
1.5Finance & IT
1.6Commercial & Marketing
2.1Business approach
2.2Managing results
2.3Talent development
2.4Self-learning
3.1The Beginning
3.2The Consolidation
3.3The Challenge
3.4The Excellence
Some of our partners and collaborators