In CELSA Group ™ we take care of our people

People are the driving force of our company

In CELSA Group ™ we take
care of our people

People are
the driving force
of our company
Find out about our
selection process!
Are you interested in any of our job offers?
Find out how you can become part of the #CELSAfamily!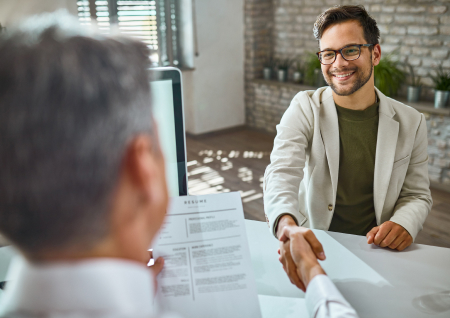 Our selection process in 10 steps
1
Register on our Job Portal to:
Apply for an available vacancy.
Upload your information (CV) to our database so that we can keep you in mind for future career opportunities.
2
Our recruiters will review your application and assess whether you meet the requirements of the job.
3
If you pass this first phase, you will be contacted by phone to ask you a few brief questions.
4
After this call, your recruiter will send you some questionnaires, including cognitive, behavioural and group value questionnaires, which you will have to answer in the period of time indicated. You may have to complete some more specific ones depending on the needs of the position.
5
When the recruiter has the results of the questionnaires, they will contact you to let you know whether your application is progressing:
If so, you will be called for an interview (face-to-face or online) with them and another interviewer.
The methodology consists of a series of competency-based questions.
6
In this interview, your suitability for the job will be assessed through questions about your academic experience and career path. You will be asked to give specific examples that demonstrate the competencies sought for the position.
7
If you pass this phase, you will be called for a new interview, this time, with your future manager in the company.
8
For certain positions, the candidate will be required to attend a third interview with the second level manager.
9
Your recruiter will let you know whether the people who participated in the process decided or not to approve your application and if you are the person selected for the position.
10
The HR department will send you the job offer for its subsequent formalisation.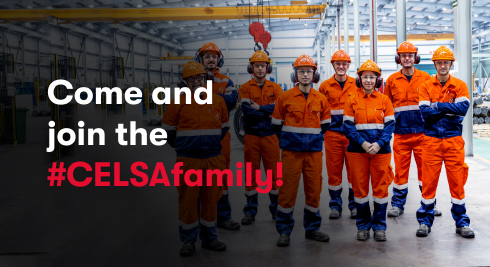 BE YOURSELF!
Be authentic and share your true dreams with us.
Research and familiarise yourself
Research CELSA Group and familiarise yourself with our operations, projects, locations and values.
Think carefully
When you are being interviewed, think carefully about the question and the answer.
Contextualise your answer
To provide evidence of what the interviewer is looking for.
Talk about yourself and your capabilities
Always focus on what you have done and explain your strengths.
Always be enthusiastic
Show a positive attitude and take pride in your achievements.
Provide relevant answers
Give relevant answers to each question and get to the point.
Think of some final questions in advance.
This will ensure that your interview ends on a positive note on the part of the recruiter.
LEARN ABOUT OUR JOB OFFERS
Access our portal to see the latest published vacancies that we have available in the group.</ p>/p>